The South x Southeast brand was founded 7 years ago to highlight the work of emerging, mid-career, and master fine art and documentary photographers in the American South. We began with South x Southeast photomagazine (www.sxsemagazine.com), an online magazine featuring exhibitions, interviews, articles, and books of and about photographers in the South. From there SxSE has grown into photography workshops (www.sxsephotoworkshops.com), gallery exhibitions (www.sxsegallery.com) and e-commerce (www.sxseshop.com). South x Southeast Photogallery brings the virtual images to reality while wrapping bricks and mortar around our other products to create a complete package.
Nancy McCrary is the Creative Director and Founder of South x Southeast. With a career history in art, management, and niche magazines, Nancy combines her passion with her business knowledge to bring a well-rounded photography experience to new and established photographers.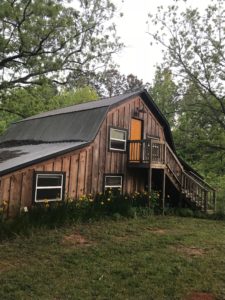 South x Southeast Photogallery is housed in the barn built by Nancy's Grandfather in 1930 on her fourth-generation family farm, 945 McCrary Road, 3 miles from downtown Molena, Georgia. The renovated barn houses a 400 square foot gallery space, kitchenette, and full bath downstairs. Upstairs is a sitting area with wide windows overlooking the 5 acre hayfield with 38 acres of woodland beyond, along with a bedroom area.
The gallery is open by appointment and invitation only. If you would like to be added to our mailing list please email nancy@sxsemagazine.com.
The barn is available as an Air BnB, artist's residency, or small event location. Inquiries should be addressed to nancy@sxsemagazine.com.
Molena sits in the Piedmont region of the state, a bucolic countryside in the foothills of the Appalachian mountain range. Please look through What Else To Do In Molena (in the menu bar above) if you plan to visit the gallery and our region.
Thank you, and hope to see you soon!